Dental Implants in Woonona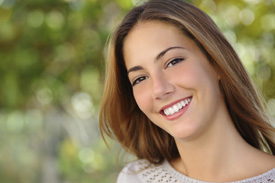 Dental implants have provided permanent solutions to millions of patients whether they are missing one tooth, multiple teeth through to completely edentulous.
While bridges and dentures also can replace missing teeth, dental implants are extremely durable and can last a lifetime. Plus, they look like natural teeth. With dental implants at Woonona Dental, surrounding teeth will not be compromised as part of the implant placement process.
Computer guided dental implants are one of the latest technologies in tooth replacement. Using computer guided technology, implant treatments can be completed with high level accuracy and are less invasive.
Dental implants are made of titanium and mimic the function of your original tooth root. A crown, bridge or denture is them customized and designed to look like your original tooth.
At Woonona Dental we offer ReplaceDent by MOREDENT implants.
Book a Consultation Today!
If you'd like to smile with complete confidence, we want to help. We invite you to schedule a consultation with one of our Woonona dentists to determine if dental implants are right for you.

Dental Implants Woonona NSW | (02) 4284 2557