Perfect Arch Aligners (Clear Aligners)
in Woonona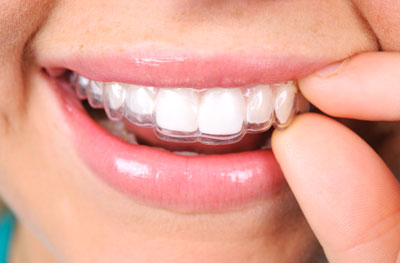 Thinking of getting braces, but want something that's clear and comfortable to wear? Ask our dentist about Perfect Arch Aligners (Clear Aligners). These removable aligners are an affordable option for adults who want straighter teeth without fixed brackets and wires.
How do they Work?
Each set of Clear aligners fits over your teeth, but applies specific pressure points to guide your bite into a new shape. The clear aligners need to be worn at least 22 hours per day. This gives you enough time to remove them during meals, brushing and flossing. Your will need to visit us to replace them with the next set of aligners every two weeks. Gradually, you'll see your teeth straighten right before your eyes.
Perfect Arch Aligners are ideal for addressing:
Mild to moderate tooth misalignment
Crowding
Gaps between teeth
Overbites and underbites
Perfect Arch Aligners is more affordable than most people expect. Your total cost will depend on the extent of tooth movement necessary. We can provide you with a detailed estimate at the time of your consultation.
Schedule an Appointment Today!
To find out if you are a suitable candidate contact Woonona Dental to schedule your appointment or for further information!

Perfect Arch Aligners Woonona NSW | (02) 4284 2557